Small Gift Basket
00005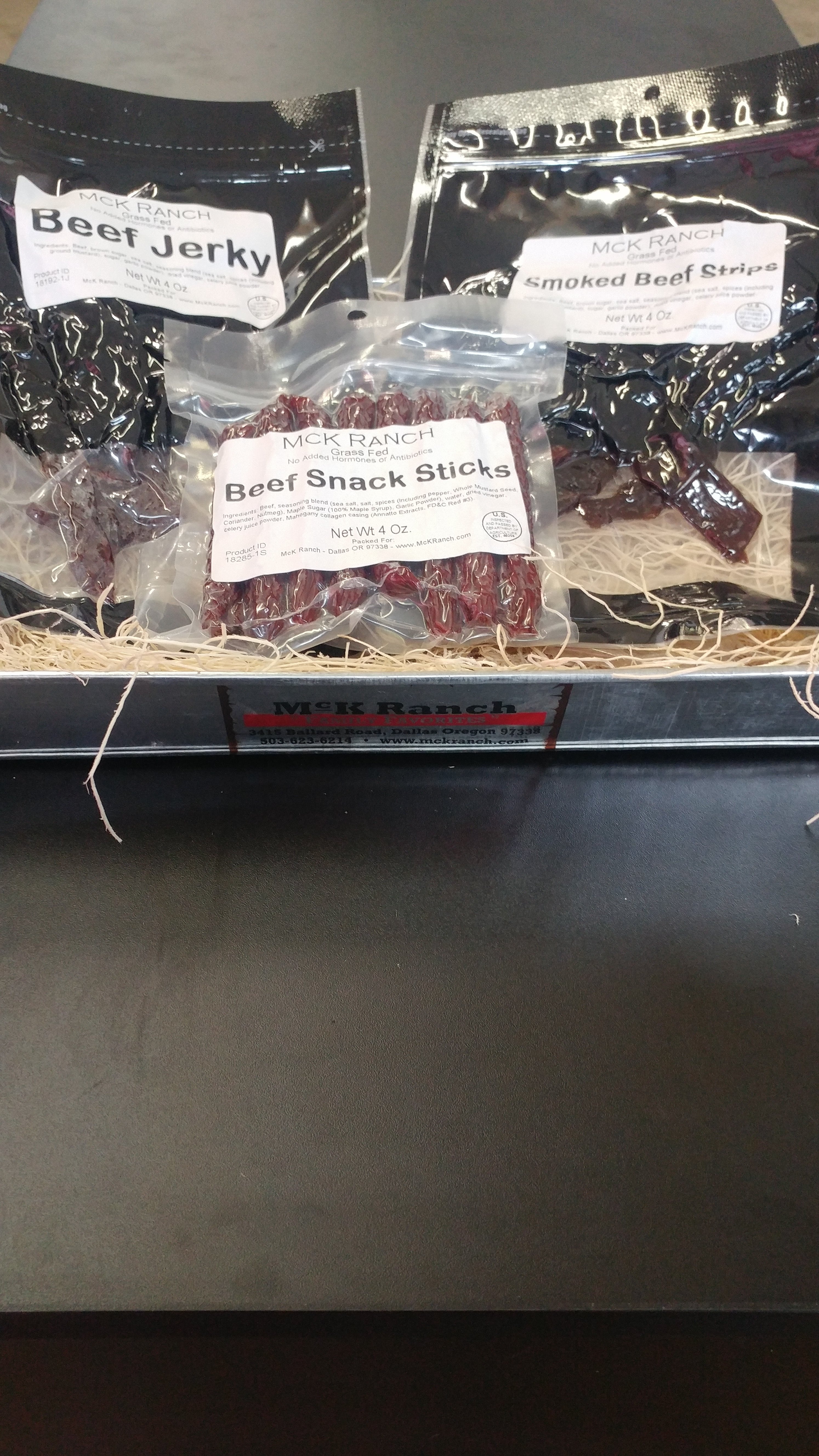 The Small Gift Basket includes:
1 4 OZ package of Smoked Beef Strips
1 4 OZ package of Dry All Beef Snack Sticks
Your choice of 1 4 OZ Package of Regular Jerky, Jalapeno Jerky, or Teriyaki Jerky.
*Pick up at our store front on the Ranch during store hours. Delivery to Corvallis, Newport, Yachts, Salem, McMinnville, and up to Portland area can be arranged for large orders.